Even though their first official EP was Hi Scores and their first official album was Music has the Right to Children, Boards of Canada has been recording music with multiple people since 1987. We don't have too much information regarding these tapes, other than the covers, tracklist, and some compilations they did while they were searching for a record deal.
As you would normally expect, they are well documented, but incredibily expensive and hard to get your hands on an original copy, and the only option is to find a rip and a scan in moderate / good quality.
Since "moderate" isn't enough when you can't even get the originals, I made my own scans.
A Few Old Tunes
9,12inches wide, 4inches tall.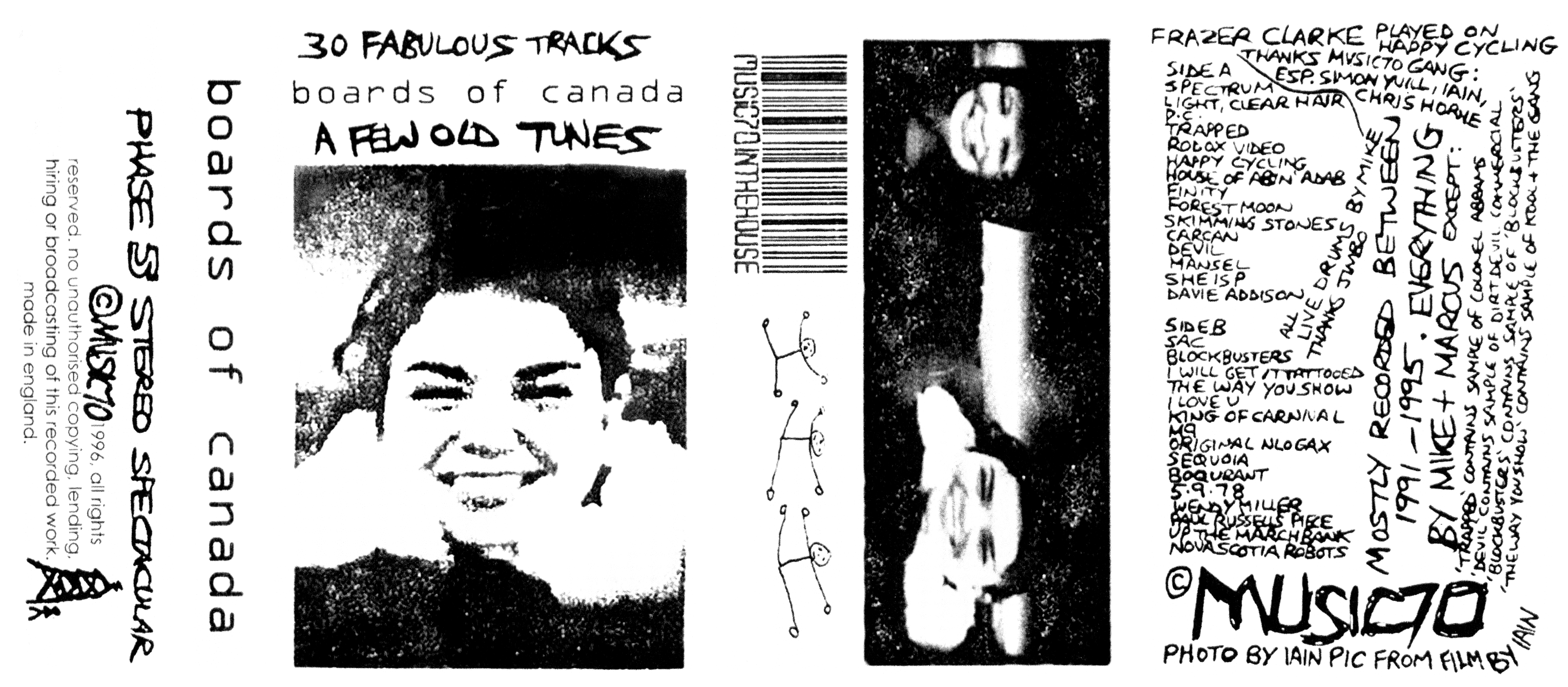 Old Tunes Vol. 2
10,875inches wide, 4inches tall.

If you want to get even more accurate, these have been found on a TDK CDing II 90 tape, and some others.